KOPO Campuses
Click on each campus to view the campus' website.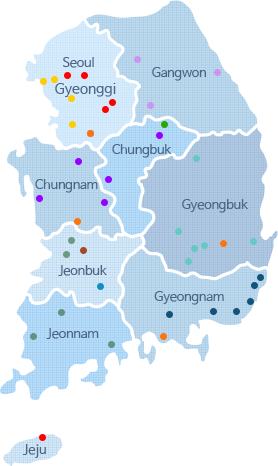 Ⅰ

Ⅱ

Ⅲ

Ⅳ

Ⅴ

Ⅵ

Ⅶ

Specialized campus

Traning Center

New Technology T.C

Alternative technical high school

법인 콘텐츠(본문) 영역
본문
Women's Career Gap Training
Intended for women with career gaps, this program utilizes professional technical training programs of KOPO to allow women with career gaps acquire more than 80% chance in reemployment, and to provide a solution to the lack of personnel for SMB and local businesses.

In partnership with the Women's New Work Support Center and KOPO's Industry?University Cooperation Group, this program offers local female workers with career gaps professional technical training programs order to revitalize the labor market and offer effective job creation for the local industry.