KOPO Campuses
Click on each campus to view the campus' website.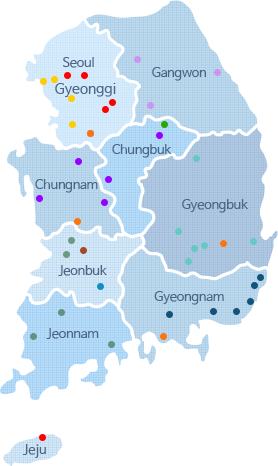 Ⅰ

Ⅱ

Ⅲ

Ⅳ

Ⅴ

Ⅵ

Ⅶ

Specialized campus

Traning Center

New Technology T.C

Alternative technical high school

법인 콘텐츠(본문) 영역
본문
Official Information Disclosure
Introduction
What is an official information disclosure?
Official information disclosure refers to the sharing or disclosure of information collected and used by the public offices in the course of their work.
What are the types of information disclosure?
Disclosure request

This type of disclosure involves making the information that are held or managed by Korea Polytechnics available as requested by the requester.

Information publication

This type of disclosure is a voluntary publication of information regarding major policies, projects, and budget by Korea Polytechnics.
Chief Disclosure Officer

Bureau of Administration Director (032-650-6702)

Disclosure Action Officer

General Affairs Team(032-650-6726)