KOPO Campuses
Click on each campus to view the campus' website.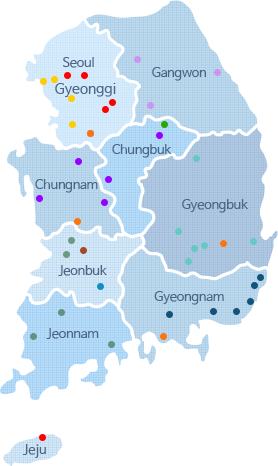 Ⅰ

Ⅱ

Ⅲ

Ⅳ

Ⅴ

Ⅵ

Ⅶ

Specialized campus

Traning Center

New Technology T.C

Alternative technical high school

법인 콘텐츠(본문) 영역
본문
Official Information Disclosure
Procedures
Write Information
Disclosure
Request Form
Disclosure requester
Submit the [Information Disclosure Request]

How to submit

In person

Mail and fax

Internet

Submitted details

청Name, resident registration number, and address of the requester

Details, form, and method of the information disclosure
Reception
and
Transfer
Request Form received →
Recorded in the Information Disclosure Ledger →
Receipt issued

Upon reception

Responsible offices

Sent to the supervising bodyDisclosure Decision
disclosure
decision
Within "10 days" of reception
The disclosure decision will be made within within 10 days of reception (may be extended in the case of significant events). If the requested information also involves third parties, the said party will be notified and the decision will be discussed with the said party.
The third party in question,
upon notification,
can request Korea Polytechnics to not disclose the information within "three days" of receiving the notification.
Notification
of
Disclosure
If the disclosure is approved:
The information is disclosed to the requester with the disclosure date and place within "10 days" from the date of approval.
If excessive workload poses significant problems for routine work:
the requester shall be first provided with a copy of the information, with the information being issued no later than two days
If the disclosure is not approved:
the requester shall be provided with documentations showing the reason and methods of objection.