KOPO Campuses
Click on each campus to view the campus' website.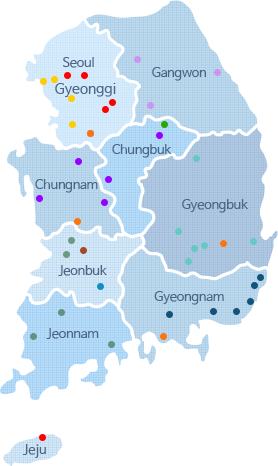 Ⅰ

Ⅱ

Ⅲ

Ⅳ

Ⅴ

Ⅵ

Ⅶ

Specialized campus

Traning Center

New Technology T.C

Alternative technical high school

법인 콘텐츠(본문) 영역
본문
Open Public Data
Open Public Data
Pursuant to the Act on the Provision and Use of Public Data (APUPD), Korea Polytechnic hereby provides its policy on the provision of public data (Article 12) and the list of public data it provides (Article 19). Pursuant to Article 27 of the APUPD, you may also request public data not featured on the list.
Officer of Public Information Sharing : Head of the Operation Bureau Lee Yeonghwa(032-650-6702)
Manager of Public Information Sharing : Section Chief, Informatization Operation Team Kang Yeonsik(032-650-6751)