KOPO Campuses
Click on each campus to view the campus' website.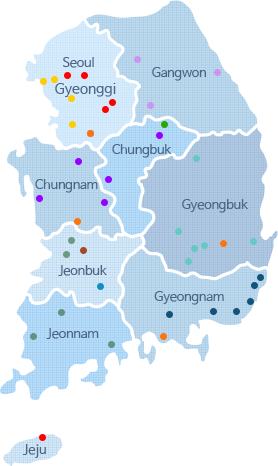 Ⅰ

Ⅱ

Ⅲ

Ⅳ

Ⅴ

Ⅵ

Ⅶ

Specialized campus

Traning Center

New Technology T.C

Alternative technical high school

법인 콘텐츠(본문) 영역
본문
Introduction
Introduction
KOPO, the vanguard of Korean technology,
has been consistently focused on only educating the best technicians dedicated toward practice and fieldwork.
There is nothing more honest than the skill of our hands and the sweat on our brows.
KOPO stands alongside those who bring the value of our skills and sweat?like shining beacons of fidelity and vitality?into reality.
We promise to bring to you "lifelong employment through lifelong skills" by helping you discover your true potential through our intensive industry-oriented curriculum and through our one-and-only FL System, Dedicated Corporate Operation System, Work Experience Recognition System, and Plus-1 Systems. We also aim to help you ascend toward becoming a Global Multi Technician.
What is Polytechnics?
Polytechnics refer to vocational colleges that offer a comprehensive range of technical instruction worldwide. Korea Polytechnics (KOPO) also follows this definition in order to represent the new paradigm of vocational training, future-oriented and dynamic image, and the innovative spirit of Korea's foremost vocational training institution.