KOPO Campuses
Click on each campus to view the campus' website.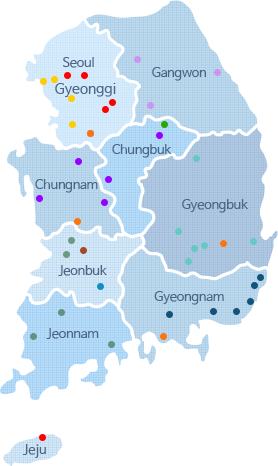 Ⅰ

Ⅱ

Ⅲ

Ⅳ

Ⅴ

Ⅵ

Ⅶ

Specialized campus

Traning Center

New Technology T.C

Alternative technical high school

법인 콘텐츠(본문) 영역
본문
Lowest Tuition
The tuition for Industrial Associate's Degree programs is KRW 1.3 million per semester, the "lowest tuition in Korea."
We offer affordable campus housing, with more than 30% of our students choosing to benefit from campus housing schemes.
Tuition for vocational programs (1 year and intensive courses) is free, and an allowance of KRW 250,000 for transportation and training is provided every month.