KOPO Campuses
Click on each campus to view the campus' website.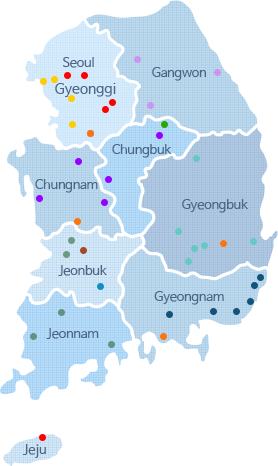 Ⅰ

Ⅱ

Ⅲ

Ⅳ

Ⅴ

Ⅵ

Ⅶ

Specialized campus

Traning Center

New Technology T.C

Alternative technical high school

campus 콘텐츠영역
다솜고등학교 본문
Smart Electronic
Department Introduction
Department Introduction
Learning Objectives
Electric technology, a central requirement for the industry, boasts of a wide range of applications such as plant automation, robotics, intelligent building, home automation, electric vehicles, and electric railways. The objective of this department is to produce and train technicians, who, based on their knowledge and skills on electric facilities, devices, and PLC control, become capable of managing, maintaining, and repairing electric facilities.
Features Department
Tracks

For reading drawings and designing control circuits and automatic PLC control programs
For electric works, fire safety facilities, factory wiring and extension wiring
For designing automatic control devices using hydro-pneumatic pressure
For designing, producing operating, maintaining, and repairing automated systems
For designing electric wiring diagrams using CAD software
Qualifications
Craftsman certificates: electricity, hydro-pneumatic pressure, elevator, etc.
Craftsman certificates
production of automatic control devices and automated facilities; production of hydro and substation electric panels; installation, maintenance, and repair of electric works; maintenance, management, and repair of automated assembly lines, etc.
Practice equipment
Electric Device LAB, Electric Measure LAB, Sequence LAB