KOPO Campuses
Click on each campus to view the campus' website.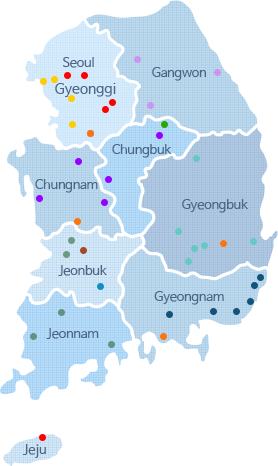 Ⅰ

Ⅱ

Ⅲ

Ⅳ

Ⅴ

Ⅵ

Ⅶ

Specialized campus

Traning Center

New Technology T.C

Alternative technical high school

법인 콘텐츠(본문) 영역
본문
CEO's Introduction
Welcome to Korea Polytechnics,
a leader in promoting lifelong employment through lifelong skills.
Chairman of the Korea Polytechnics Corporation
Korea Polytechnics is
the foremost vocational college in Korea, dedicated to developing expert technicians in technological convergence and fieldwork in accordance with the demands of the industry and ensuring lifelong employment through lifelong skills for our students.
Today's high-tech competition is one of skills over appearances and action over boastful claims. Our college is a specialized national college dedicated to the realization of this goal through the development of a field-oriented elite workforce.

We open our doors to anyone who wishes to learn skills for lifelong employment, regardless of age or academic background. You can find the best fit for your orientation and schedule in any of our 35 campuses around the nation. Our affordable training courses offer everything you need to become an expert technician upon graduation, ready for your lifelong employment. To you who know the value of skill of our hands and the sweat on our brows—come to Korea Polytechnics and discover your true value.

We will be there to bring your dreams to reality.
Thank you.