KOPO Campuses
Click on each campus to view the campus' website.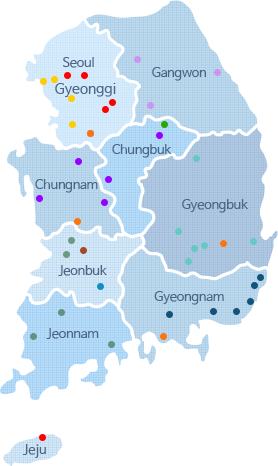 Ⅰ

Ⅱ

Ⅲ

Ⅳ

Ⅴ

Ⅵ

Ⅶ

Specialized campus

Traning Center

New Technology T.C

Alternative technical high school

법인 콘텐츠(본문) 영역
본문
Operation of Field-Oriented Education System
We provide a field-oriented educational system tailored to our customers' needs based on project-based FL (Factory Learning) system in cooperation with the industry.
Our convergence-oriented curricula offers the convergence of two or more technical areas in learning, training skilled workforce oriented toward new technologies and technological convergences.
We combine technical major training with humanities education, training multiplayers as needed by the industry.