KOPO Campuses
Click on each campus to view the campus' website.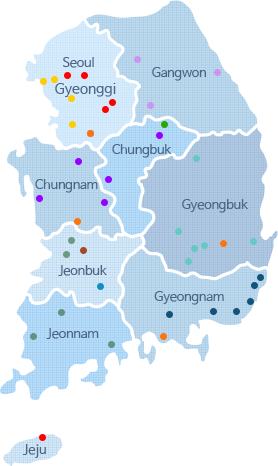 Ⅰ

Ⅱ

Ⅲ

Ⅳ

Ⅴ

Ⅵ

Ⅶ

Specialized campus

Traning Center

New Technology T.C

Alternative technical high school

법인 콘텐츠(본문) 영역
본문
Suggestions
Please check the following before you submit your suggestions!
This page is intended to be a reception point for your suggestions regarding the development and improvement of KOPO. Before you register your suggestions, please check the following.
※ Please refer to this page for inquiries or complaints regarding KOPO.
Go to Civil Complaints.
What is a suggestion?
Detailed and innovative ideas that may derive beneficial effects for KOPO's educational service and administrative work
Things that are not considered to be suggestions
Suggestions deemed impossible in terms of general common sense, both in the present and the future
Expressions of simple notification, criticism, complaints, or demands
Policies currently in practice
Suggestions not pertaining to the corporation or the university
Opinions not deemed to be a suggestion after consideration
Types of Suggestion
Free Suggestion
Suggestions that are not bound by limitations on period or subject
Designated Suggestion
Suggestions that have designated topics, active time periods, and compensations (only pertaining to those offered by administrative offices under KOPO)
Registering Suggestions
Free Suggestion
Any topic may be registered under free suggestion, but it should include the title, current state or problems, solution, and expected effects in order to clarify the suggestion.
Designated Suggestion
The suggestion should include the solution and the expected effects as per the designated topic.
Suggestion Evaluation
Subject
Posts Deemed as Suggestions
Evaluation Process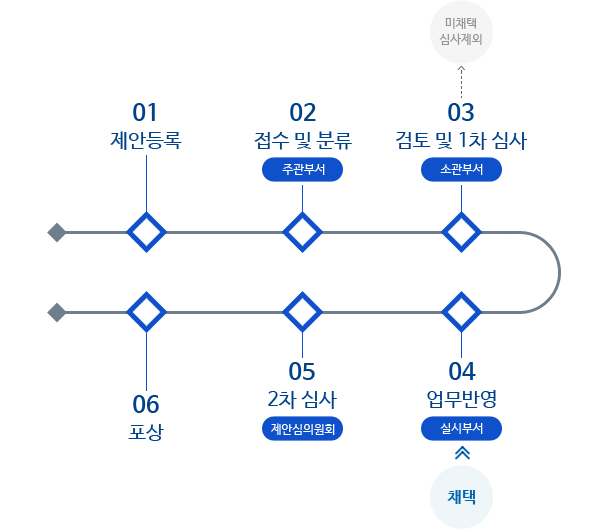 Compensation
Suggestions deemed acceptable for compensation during secondary evaluation, in accordance with the internal regulation (monetary compensation and award certificate)
Suggestions that were selected in the primary evaluation may be provided with souvenirs of less than KRW 30,000 in value per quarter.