KOPO Campuses
Click on each campus to view the campus' website.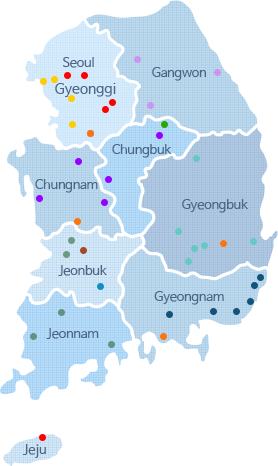 Ⅰ

Ⅱ

Ⅲ

Ⅳ

Ⅴ

Ⅵ

Ⅶ

Specialized campus

Traning Center

New Technology T.C

Alternative technical high school

법인 콘텐츠(본문) 영역
본문
Clean Report Center
Clean Report Centers are designed to receive reports on matters pertaining to corruption or misconduct by staff members of KOPO.
Please report on truthful, precise, and objective facts.
Inappropriate or false reports can cause psychological damage to the accused and can result in unnecessary usage of administrative power for KOPO.
※Please use the Civil Complaints board for general complaints.
Notes
The board is operated under real-name basis. Reports under false names or pseudonyms will not be received.
Contents that are not applicable to the purpose of this board, or contents containing slander, profanity, or pranks will be deleted without notice.
Any personal information provided in the report will be protected under the Personal Information Protection Act.