KOPO Campuses
Click on each campus to view the campus' website.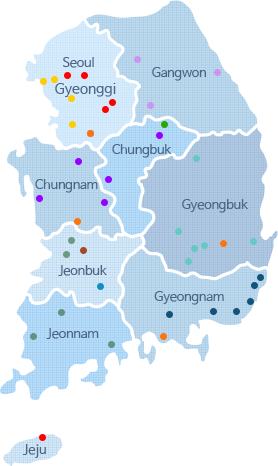 Ⅰ

Ⅱ

Ⅲ

Ⅳ

Ⅴ

Ⅵ

Ⅶ

Specialized campus

Traning Center

New Technology T.C

Alternative technical high school

법인 콘텐츠(본문) 영역
본문
Management Disclosure
Management Disclosure
What is Management Disclosure?
Management disclosure is designed to provide major administrative and management information to our customers to ensure the accountability and customer participation in our management process, thereby increasing the quality of our service to our customers.
How can I access the disclosed materials?
Through the college's Web page (www.kopo.ac.kr) or MOSF's All Public Information In-One system (www.alio.go.kr)
Through a personal visit
Through an information disclosure request in this Web page
Responsible Officers for Management Disclosure
Noh Byeong-sang director - TEL : 032-650-6760 / FAX : 032-650-6769
Lee Yong-gyeong assistant manager - TEL : 032-650-6765 / FAX: 032-650-6769