KOPO Campuses
Click on each campus to view the campus' website.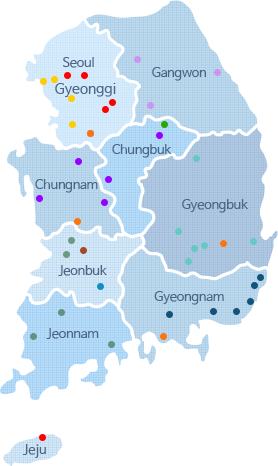 Ⅰ

Ⅱ

Ⅲ

Ⅳ

Ⅴ

Ⅵ

Ⅶ

Specialized campus

Traning Center

New Technology T.C

Alternative technical high school

법인 콘텐츠(본문) 영역
본문
Civil Complaints
We shall listen attentively to even the smallest complaints.
This page is designed to provide a medium for complaints or suggestions regarding breach of rights or interests, requests, or conflict resolution regarding KOPO's administrative work.
Complaint processing
All complaints will be processed within 7 days from reception, in case of general inquiries, and within 14 days, for legal inquiries, conflict resolution, or requests.
Note
Please use the phone line for general inquiries, and please direct matters pertaining to suggestions, information disclosure requests, and corruption reports (Clean Report Center) to the respective boards.
Posts with libelous or slanderous contents, sexual contents, advertisements, and jokes may be deleted without notice.